Introducing a new 0-4-0 Porter locomotive! This locomotive runs on 30" track, and is a modification of Peter Pardoe-Matthew's (Narrowgauge)
Merced Porter
.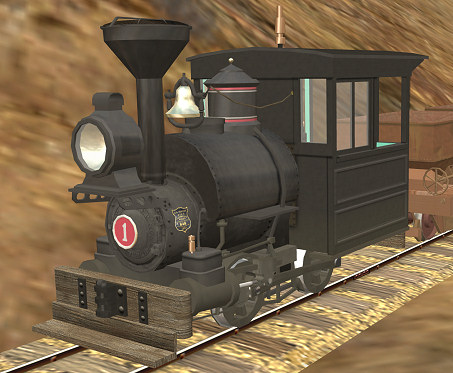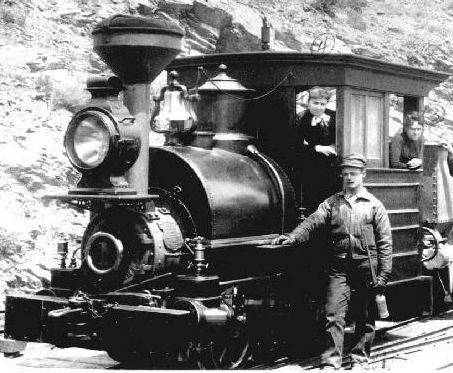 This model is based on Eureka Mill RR No. 1; a 2 1/2 foot gauge (30 inches) 0-4-0 porter locomotive. Built in 1887 for the Eureka Mill outside of Carson City, Nevada, she still exists today, on display in a park in Northern California.
This locomotive features an operating water hatch, and an animated wood fuel load. It's set up to use the engineer 'Willie the Gimp', who is included as a dependancy.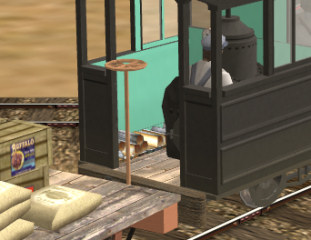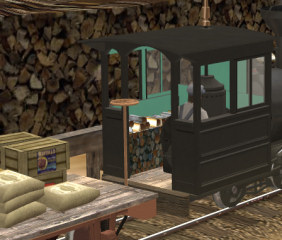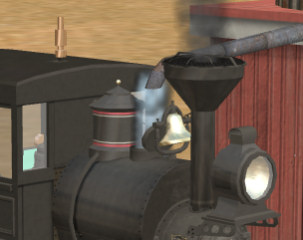 Because there isn't much 30" narrow guage stuff on the DLS, I've also created a couple of cars to go with this locomotive.
The ore car uses random textures to give a less-than-uniform appearance. Both it and the flat car are industry interactive.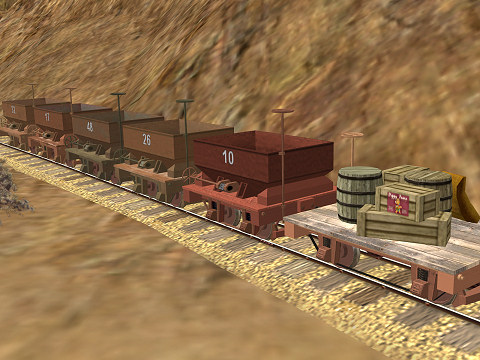 In addition, there's a small enginehouse, with animated doors that open when a locomotive approaches.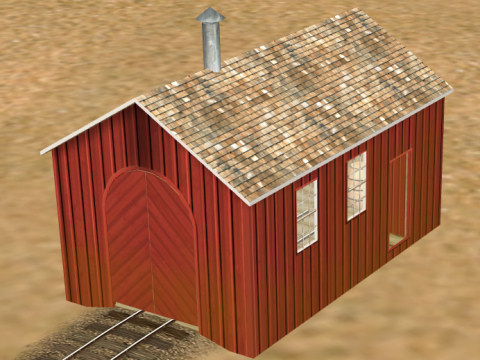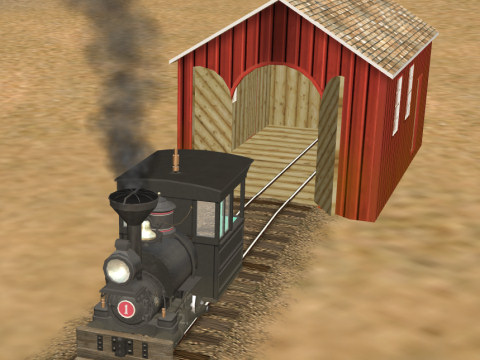 What good are trains if you don't have track to run them on? So, I made a set of track in two ballast colors - brown and yellow. The standard track is chunky mesh for better performance. There is also track with a fill attached, and track with a retaiing wall on one side, as well as end pieces to close the gap, should you decide to attach them to a bridge.
Speaking of bridges, there is also a set of trestles - one story, two story, and three story, as well as some scenery parts to use as footings. The trestles are built as type 'track' so they can be connected to each oter easilly. For example, you could use the single story trestle for shallow parts, then connect directly to the three story trestle for deep areas. The trestles also have two levels of detail to help with frame rates.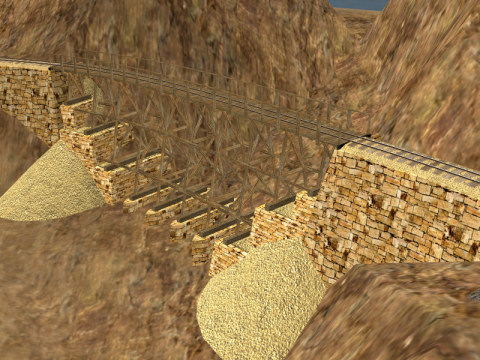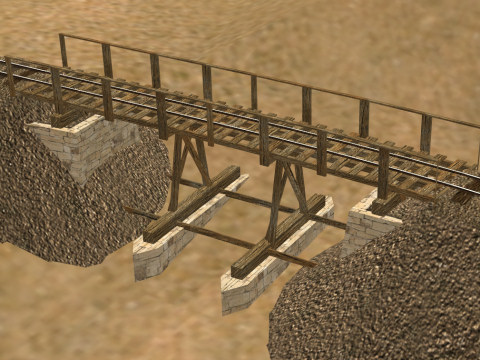 All dependancies (except for the wood locomotive fuel) are available on the DLS. Wood locomotive fuel is available from
SUBPAR PRODUCTIONS download area
as part of the golden spike set.
All assets work properly in TRS '04 and '06. TC compatibility is unknown, but I plan to verify it early next year, and make any required changes.
Special thanks to Peter for the chance to modify his Porter model, to Linda (Shortline2) for the fill and retaining wall end peices, and Rick (thegrindre) for testing!
Everything except the locomotive is now available on the DLS, and the locomotive should be available tonight.
I hope you all enjoy this, and have a Merry Christmas!!
Curtis