Hi all,
I thought I'd post the progress of the Willamette's mesh and etc. here for your all to look at.
First off, the prototype, which is detailed on this page:
http://www.gearedsteam.com/willamette/e ... ng_107.htm
Second off, the model after about 2 days work: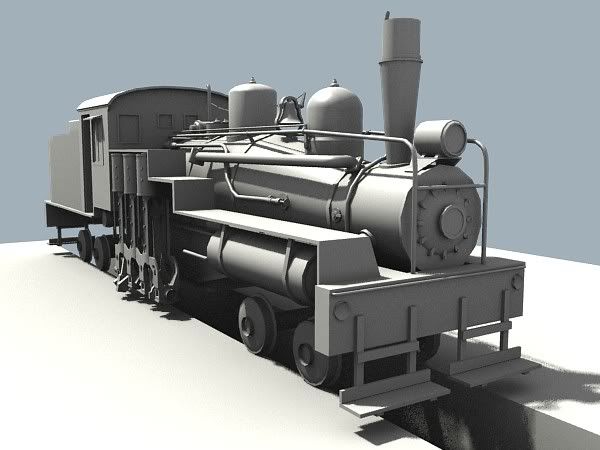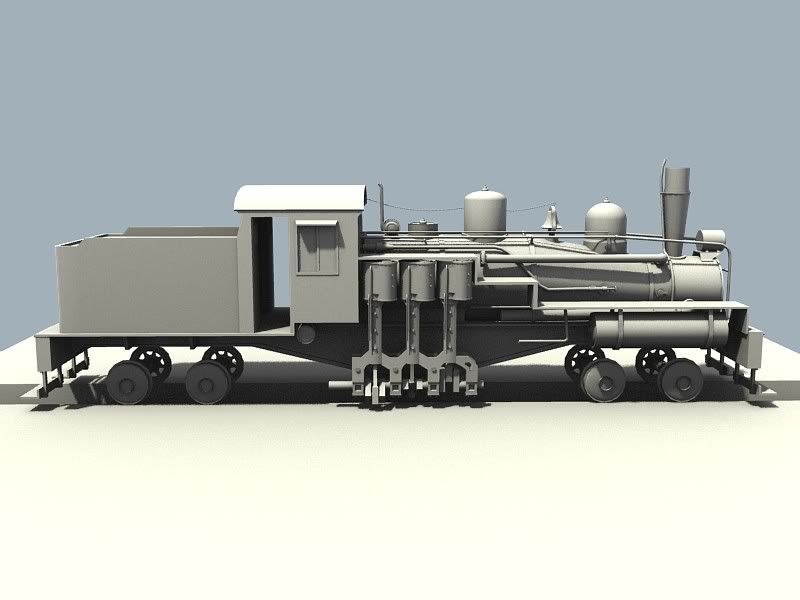 It's going to take me a while to get this one just right, because the diagrams are incredibly complex, and the Walschaerts valve gear is something all new to me!
Cheerio,
John