Good day everyone, I am currently working on a project for recreating some of the railroads in and around the Daggett/Calico area in the virtual world of Trainz Railroad Simulator to give people a view of what these railroads would've looked like if they've experienced it firsthand themselves. I am aiming for the highest level of accuracy I can get it doing what I can to match it up to photographs and reports I've gathered up about these lines.
The first one on my list will be the Palm Borate gravity railroad, which was built in Sunrise Canyon on the far end of the Calico Mountains in 1908. Palm Borate owned a small-scale mining operation at the head of the canyon which mined about 7 cents per pound out of 6 claims in the canyon. The railroad they built was about 1 and a half miles long and had a high steel trestle bridge and tunnel built to traverse the treacherous canyon. It only operated for about 10 days before the price of borax dropped dramatically and the whole operation went belly up.
Based on various reference photos I've gathered up courtesy of Randy Hees
(many thanks for that mate)
, and a TransDEM map including Daggett and part of the Calico mountains where Sunrise Canyon is
(courtesy of CheckRail, a freeware Trainz site)
, here is what I have of the gravity line so far.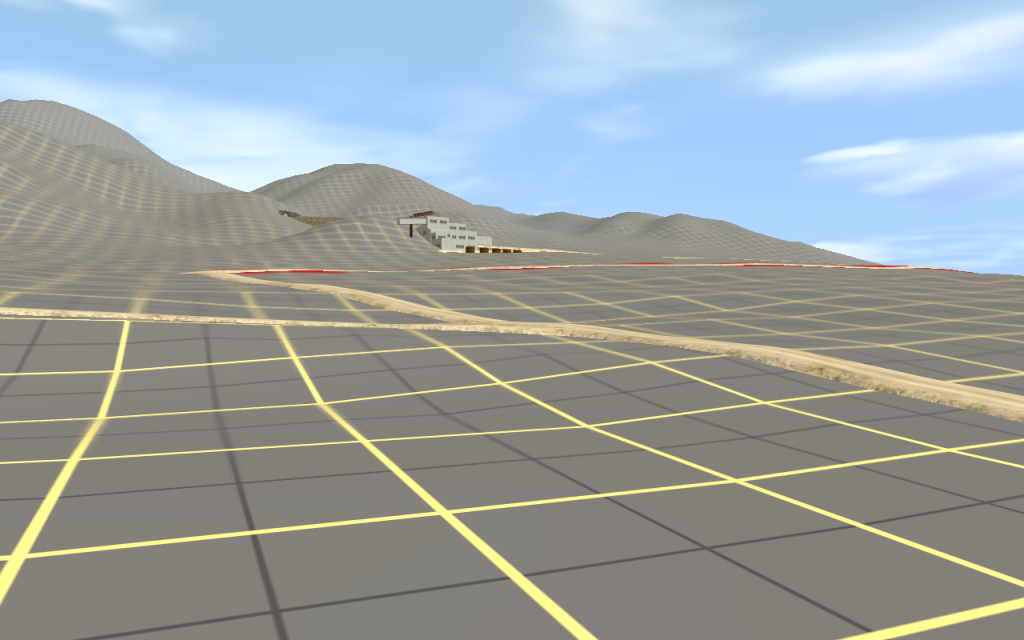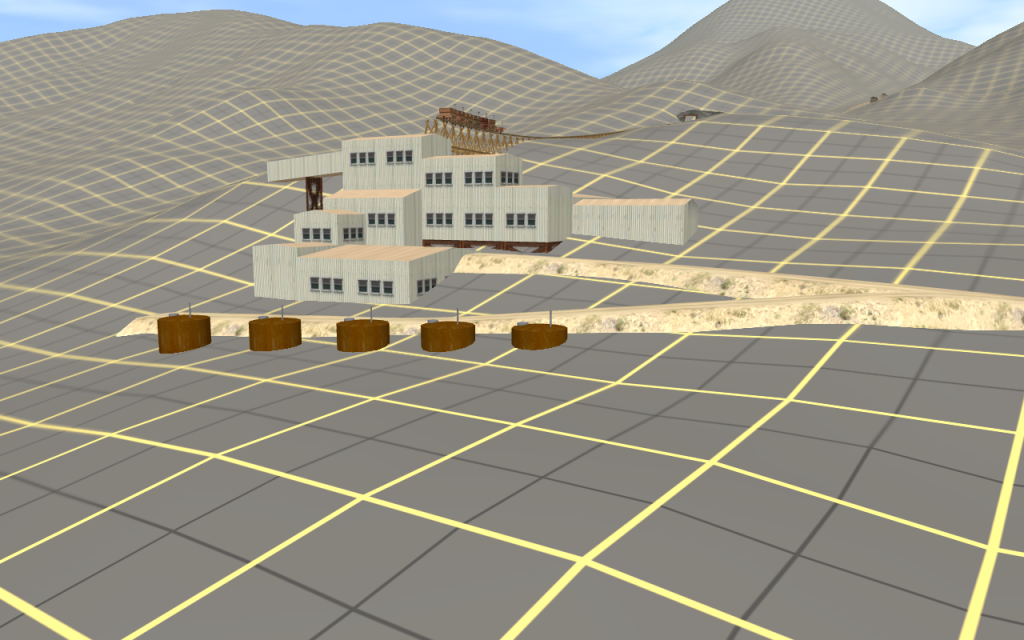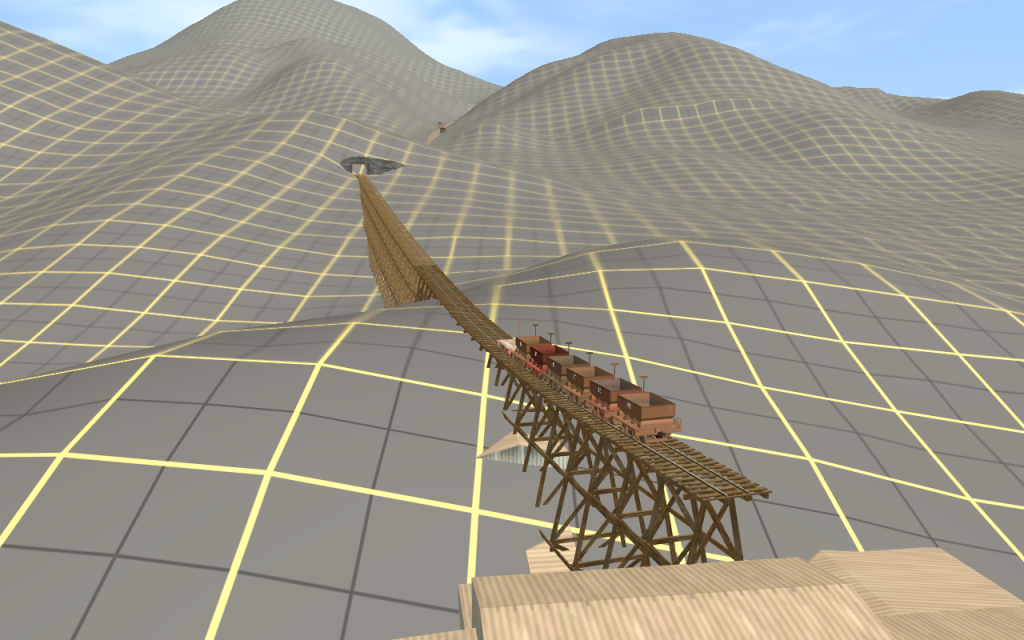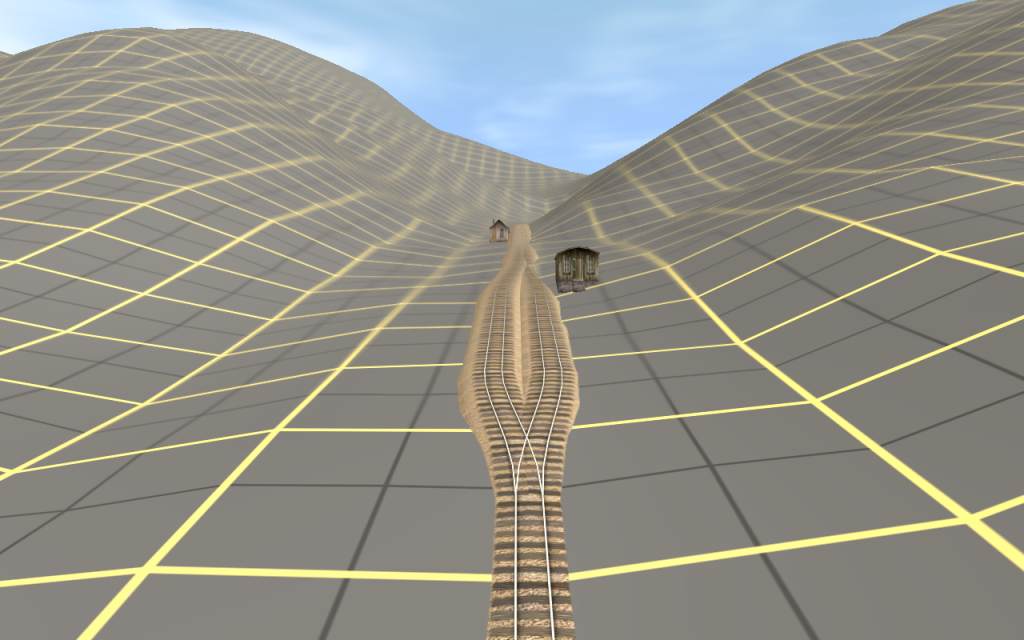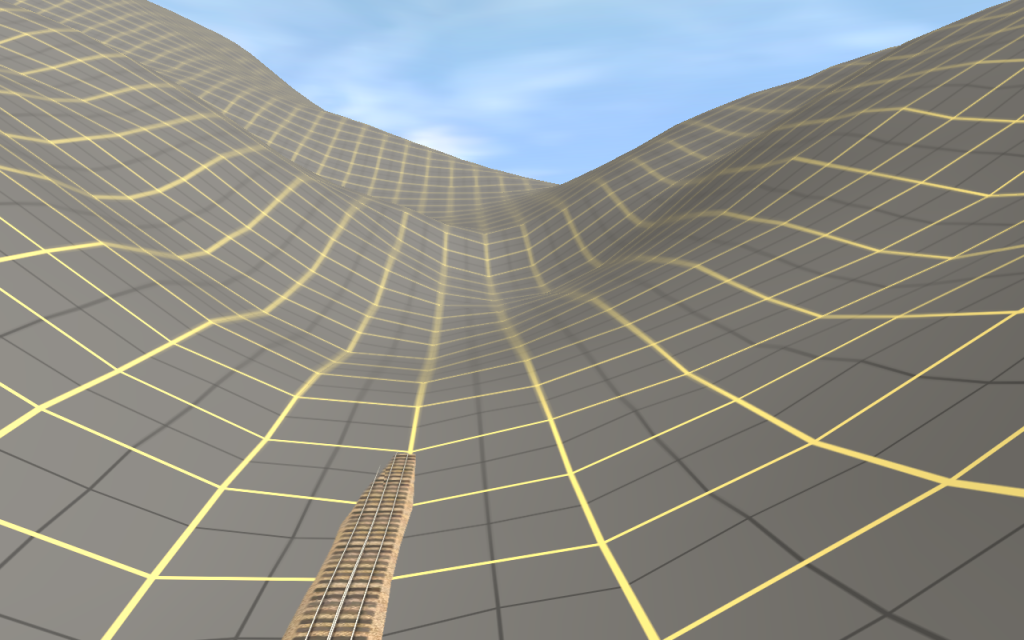 More progress is to follow if the project gets enough support. This will
not
be the final look of the mill building as I am hoping to find better buildings that match the ones in the photos, but I can't make my one for the moment as I currently have no knowledge of 3D modelling software, and before anyone asks, yes I will be making the rest of the Calico railroads. The Borate & Daggett, Calico Railroad
(with branch to Daggett and Lead Mountain built by American Borax Co. in 1899)
and the Western Mineral Railroad at Bartlett will be next on my list along with Tonopah & Tidewater and Death Valley R.R., but first I must get TransDEM maps of the Calico Mountains and Death Valley before I can go forward with those
(and I have no idea how to work the program)
, along with custom rolling stock and buildings to match the ones shown in their photos. If you would like to help contribute to the project in any way, it will very much be appreciated.
Cheers.