I'm getting a little old to be pulling all nighters but...



I know what you mean... Looks great, though!
OMG, I was importing stuff into TRS19 and I happened to check out my Central Pacific locomotives.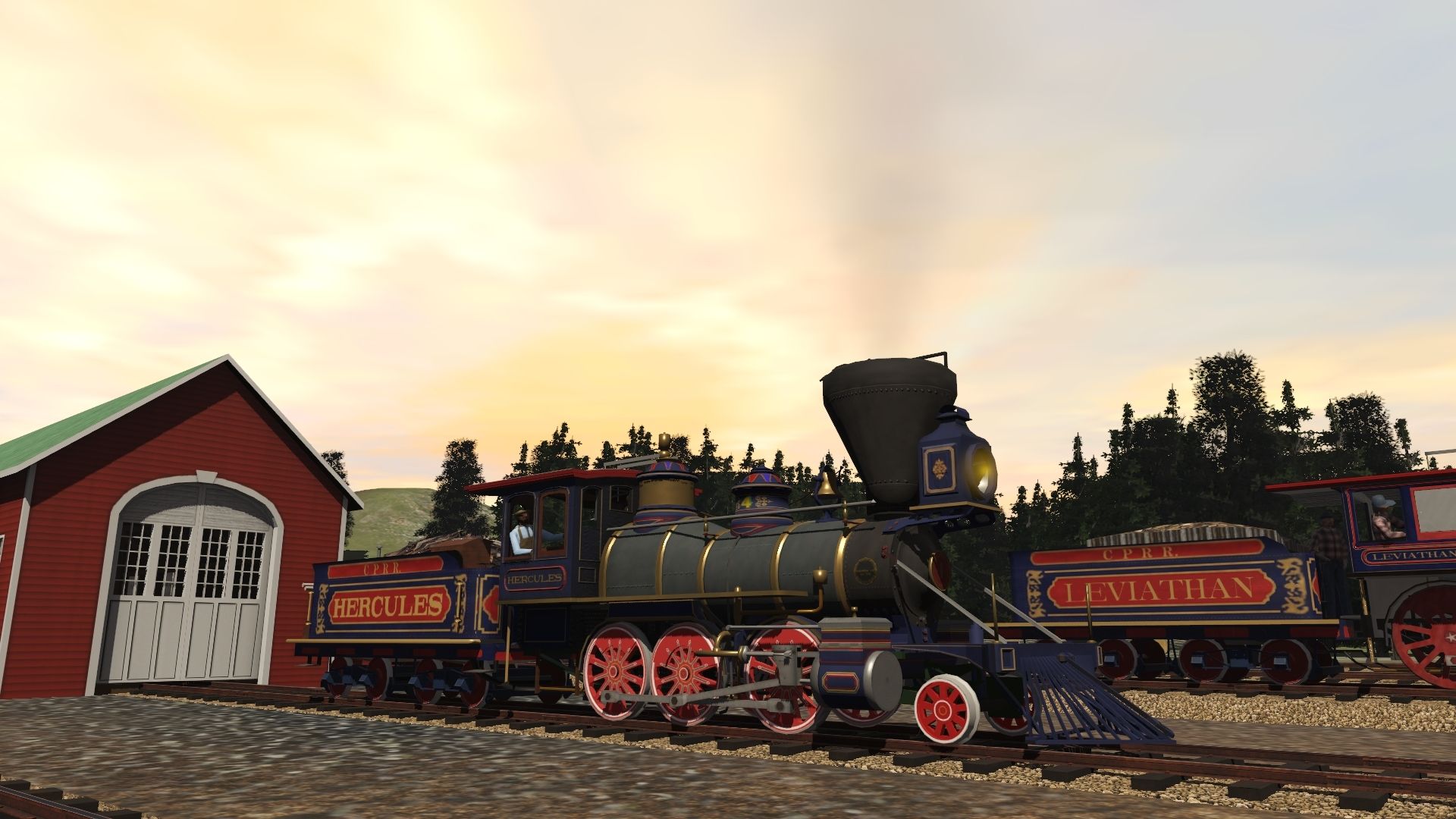 I had given up on Hercules because it looked so poor in TANE but I'm rethinking that now.



I know trainboi1 is planning on doing the Jupiter and her sisters but I'm pretty pleased.
Yes, with any luck, we'll have a nice revamp of the ca 1869 CP / UP stuff next year

Yes indeed but I'm pretty sure he is not going to do Hercules and her sisters Oneonta and Washoe so I'm going to get to work on them.

Not up to his standards but I'll be happy.

As much as I'd love to build some moguls right about now, you're probably right.

From what I can tell the CP had only the six Danforth moguls (the larger Nevada, Utah and Humboldt, and the smaller Hercules, Oneonta and Washoe). The roster doesn't list what happened to the Nevada, but Utah, Hercules and Oneonta became 4-4-0s and Washoe and Humboldt were both gone by 1889...leaving CP with at most a single mogul until the turn of the century. It's probably a better idea to focus my time and energy into some good, bad, and
extremely
ugly 4-4-0 and 4-6-0 variations for 1868-1905 or so.