I've been playing around with the new switch type in TRS '06, and have managed to make a functioning animated stub switch!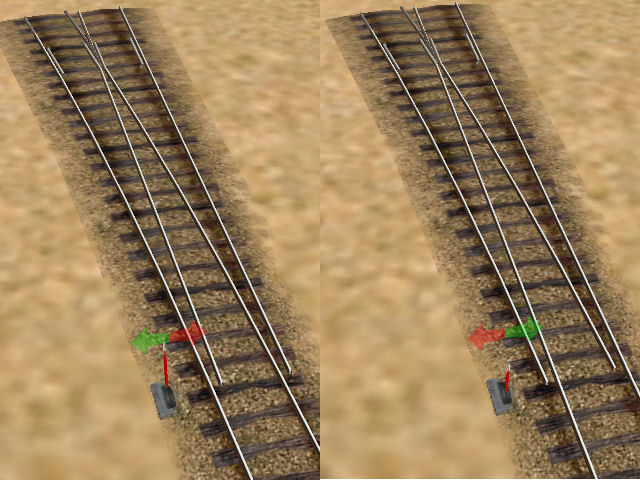 Now, this was just a proof-of-concept model, so it will need quite a bit of cleanup and additional work (make a frog, possibly guard rails, and change the lever to a harp switch stand), but it looks like it will be possible!
One issue I've run into is that it doesn't look like you can set the switch direction in surveyor. However, it does work on a hill, and you don't need to fiddle with invisible track & templates like previous versions.
(Yet another project to distract from the Moguls)